Consumers are increasingly interested in using technology in their homes and businesses—to make daily tasks easier; to coordinate their "smart" appliances, media, lighting, and heating/cooling systems; and to use remote control, for security reasons.
McFeely Window Fashions is at the forefront of this technology for motorized window treatments.
As you weigh your options when considering window treatments, it's easy to integrate motorized window treatments in your homes and businesses. Consider these 4 advantages when choosing motorization:

1. Ease
Motorization makes it easier to operate hard-to-reach and wide window coverings.
Consumers can control multiple window coverings at once with the simple touch of a button.
Multiple control options to fit a variety of lifestyles; wall switches, remote controls, and timers.
Motorized blinds or shades are a great addition to current home automation systems.
The system is easy to install—whether solar powered, battery operated, or hard-wired.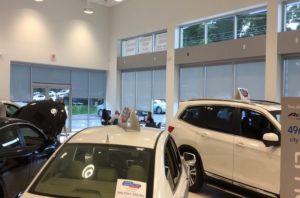 2. Energy Efficiency
Lowering their heating and cooling bills, while adopting more green, energy efficient systems in their homes and businesses.
Motorized window treatments can be programmed to control interior heat gain—they rise and lower at optimum times of day, depending on the season to accomplish both of those goals.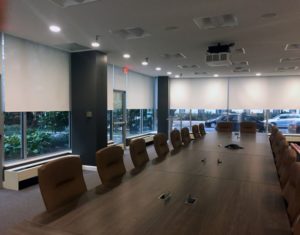 3. Safety and Privacy
Consumers can use automatic timers to lower window coverings at night or while away from home, for added home security.
Motorization also eliminates cords, which can be a safety hazard for small children and pets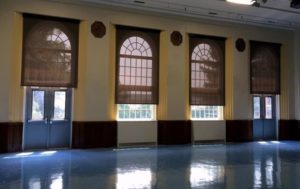 4. Style
Motorization is the latest trend in and on the cutting edge of the latest technology.
The system is unintrusive; smooth and quiet in operation.
Motorization eliminates cords, allowing the viewer to focus on the beauty and simplicity of blinds or shades.
Wall switches and handheld remotes for easy control and seamless style.
When you work with the specialists at McFeely Window Fashions, you are working with experts in the window covering industry. They will help you plan, measure, and execute the perfect window covering solutions for your place of business or residence.
To learn more about the important benefits motorization offers, please call McFeely Window Fashions at 410.987.2300 or visit the website click here.