Beth resides in Severna Park with her husband and has lived there for 24 years.  Their grown children all went to Severn Park High School and all reside locally.  Yay!  Two of her children have followed their mother's entrepreneurial spirit and have started companies of their own.  Beth is an avid runner, having completed 5 marathons and numerous half marathons, and enjoys golf, tennis and traveling with her husband.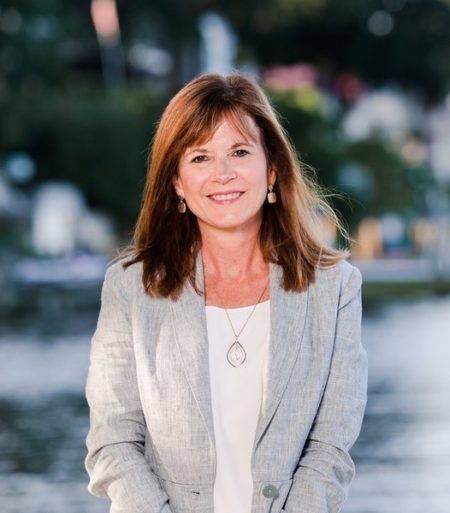 Amanda Gribbin is the lead McFeely Window Fashions window treatment designer. She has been with McFeely since April of 2021. Amanda loves consulting on projects with local interior designers. She is the McFeely exterior shade expert. Her knowledge of the local landscape has helped clients who live on the water find the perfect product for their homes. Amanda's work also includes, large commercial buildings, private residences, private daycare centers and gymnasiums.
Amanda is a life-long resident of Severna Park. She graduated from St. Mary's High School and attended college at the University of Delaware. Amanda and her husband have 2 young children and enjoy golfing and boating in their free time.
Michelle Morgan is one of McFeely Window Fashions window treatment designers. She has been with McFeely since 2021. Michelle loves to work with her local clients to make their homes beautiful. She enjoys the challenge of working with clients' individual tastes and finding the product that will work just right in their spaces. She also works on commercial projects, including restaurants, privately owned office buildings, government office spaces, and residential senior care centers all over the greater DC metropolitan area.
Michelle has lived in Severna Park for almost 20 years with her husband and 3 children. She loves supporting the local high school sports teams when she is not at work!
Laurie Claycomb is McFeely's Window Fashions Chief Operating Officer. Laurie has been with McFeely for 10 years. There is no problem that Laurie can't solve when it comes to window treatments. Recently, Laurie completed Somfy Motorization Training and has officially become our motorization expert. She works closely with our installers to ensure that products are ordered and installed flawlessly. Laurie also manages large commercial projects in the area, which include schools, hospitals, courthouses, and government owned buildings.
Laurie has 3 children, 2 of whom graduated from the Severn School. In her down time she enjoys visiting her daughter at Penn State and her son who lives in NYC. She is a TV junkie and also enjoys a margarita from Vida Taco from time to time.