Just Announced:
PANTONE
Color of the Year
16-1546 Living Coral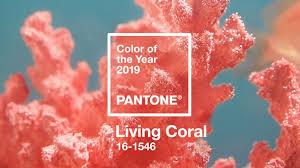 Each December, the international color forecasting authority (PANTONE) selects a new hue it feels will define the 12 months
ahead. They announced the pink-orange nature-inspired hue will be the next big thing for 2019, calling it "an animating and
life-affirming shade of orange with a golden undertone." PANTONE 16-1546 Living Coral embodies our desire for playful
expression.
The Pantone Color Institute forecasts global color trends and advises companies on color for product and brand visual identity.
Through seasonal trend forecasts, color psychology, and color consulting, the Pantone Color Institute partners with global
brands to leverage the power, psychology, and emotion of color in their design strategy.
How color influences our lives: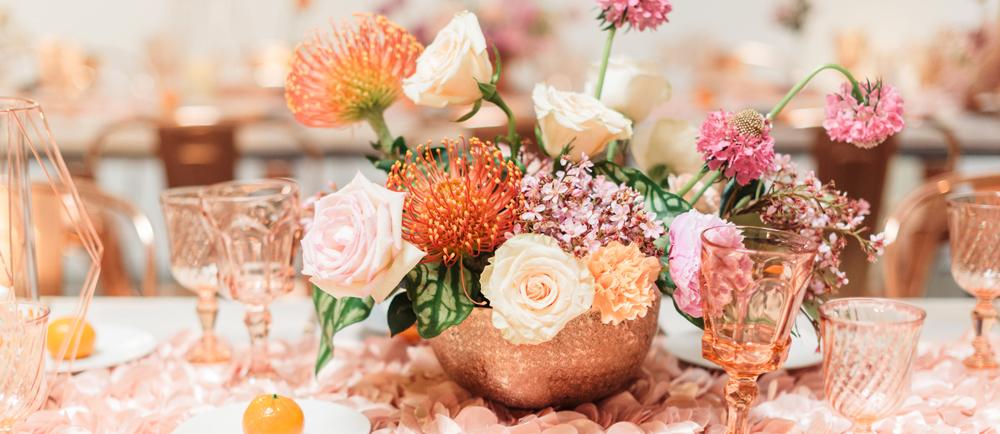 Pantone predicts the color will pop up next year in fashion, beauty products, home design trends, new technology and beyond.
Some years, a color is seen more as an accent, especially in the home space. But even though coral is so bright and bold, it's
really something we're seeing people embrace on a larger scale. It's the kind of color you could paint a whole room—in an
entryway or a bathroom. You could see someone with a great coral couch. It's a shade that is whimsical and creates a happy
mood.
Here are seven tips on how to incorporate Living Coral into your decor.
• Consider incorporating a pop of color. Instead of having it dominate, bring in Living Coral as an accent color.
• Consider pairing Living Coral with foundation colors such as charcoal gray, white, taupe and even brown.
• Introduce Living Coral through artwork, a great way to introduce the new "it" color into nearly any space.
• Target rooms that may not get much light. With its warm undertones, Living Coal can help brighten a space.
• Use accents and accessories from toss pillows to throws and rugs as an affordable way to introduce the color.